How Many Axes of Motion Can You Control with the Omron NX7 PLC?
64
128
256
1,000,000
Designed to address the most demanding industrial control and motion applications, this programmable logic controller has a sophisticated CPU that enables superior performance and flexibility.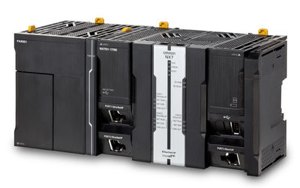 The correct answer is both B and C. The Sysmac NX7 has built-in support for 128 and 256 axes of motion.
For more information, click here to visit Omron's website.
Learn more about the outstanding products we represent. Contact the experts at Richard Greene Company by phone at 800-525-4039, by email at sales@rgreene.com, or on our website.